Our Story
In December 2010 Seyi Ajeigbe, Nigerian/British musician decided to relocate back home to Lagos, Nigeria to give his local community something he had longed for as a child – a place that would enable him to escape his daily struggles as his mother worked hard to raise him and his four siblings in a sprawling African ghetto by herself. A space in which he could bring to life the music from his imagination. A place where he could simply, play a drum and get lost in the music.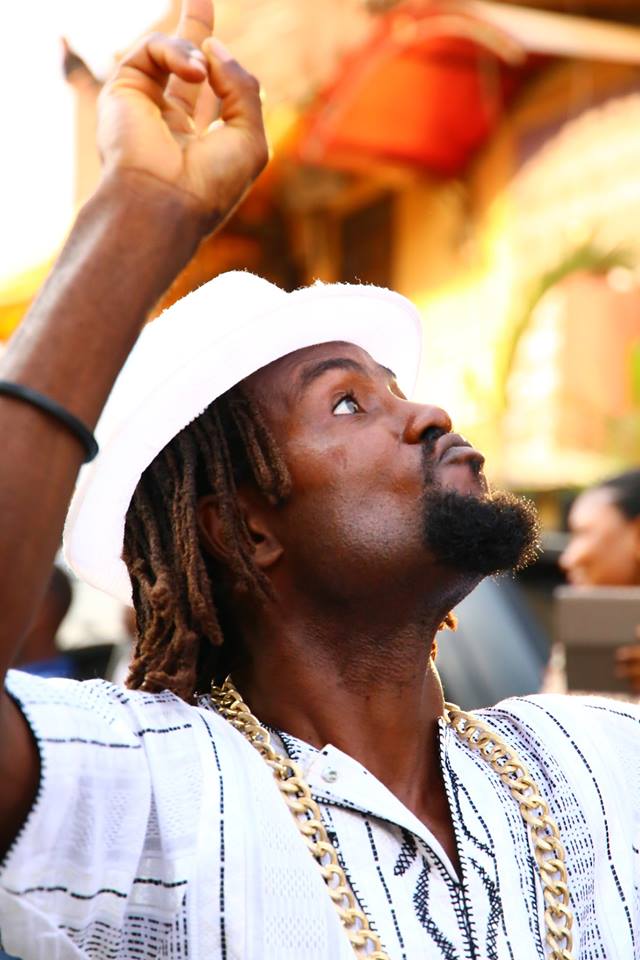 After discovering Brazilian samba 14 years ago whilst living in London, Seyi found something that matched the rhythmic beat inside him. He excelled at playing samba in various forms and went on to perform all over the UK and throughout Europe, as well as teaching and directing samba groups. But Seyi couldn't shake an idea that he had had very early on in his samba career. He imagined playing this same samba, not in Brazil, but back home in Lagos, returning it to the continent where the very roots of this music had originated.
And thus, in January 2011 Èkó Samba Community was born. "Èkó" being the original/ Yoruba name for Lagos. Without realising, Seyi had established the first samba school in Nigeria/ West Africa. Today Èkó Samba Community is a non-profit organisation, which enables children from the local community where Seyi grew up, to learn and perform Afro-Brazilian percussion.
Our project is based in the low-income inner-city area of Ijegun-Egba, Satellite Town. Bridging gaps between children from a mix of social, ethnic and religious backgrounds, our non-profit grassroots project provides the young people with team working and leadership skills as well as improving their social responsibility, communication and self-esteem.
Our aim is to bring together children and young people by combining the roots and community spirit of Brazilian samba with contemporary and traditional Nigerian rhythms to foster a space in which they can both relate to and can act as a catalyst for their own creativity. We provide free samba drumming classes to children and young people who live in the local area. Above all, we provide a space for children and young people to learn, create, perform and grow together as part of a community.
Despite encountering many bureaucratic hurdles with regards to getting support for the project in Lagos, Seyi sums up the positives in an interview with Arise magazine:
"The best part so far has been the music itself. It brings a lot of satisfaction to hear the samba swing in the middle of a slum in Lagos, it's as if the souls of those slaves taken via Lagos to Brazil are returning."
For us, the best part is the ear to ear grins on the kids' faces, and the freedom in their movement, as they sing and dance, sweat pouring from their bodies, and they play (really play) those drums.