In November 2017 four of Èkó Samba's talented musicians participated in Art X – 'West Africa's 1st International Art Fair' – performing alongside the best and most innovative contemporary artists from the African continent and diaspora.
Our young musicians spent two weeks rehearsing under renowned Music Producer Leriq and DJ Aye's direction. At the event itself, they played the percussion for three up and coming Nigerian artists at "Art X Live."
This consisted of playing percussion on eight fusion songs in which well known contemporary Nigerian songs such as "Ohema" by Mr Eazi, "True Love" by 2Face and "Pakurumo" by Whiz Kid were remixed and remolded into something new.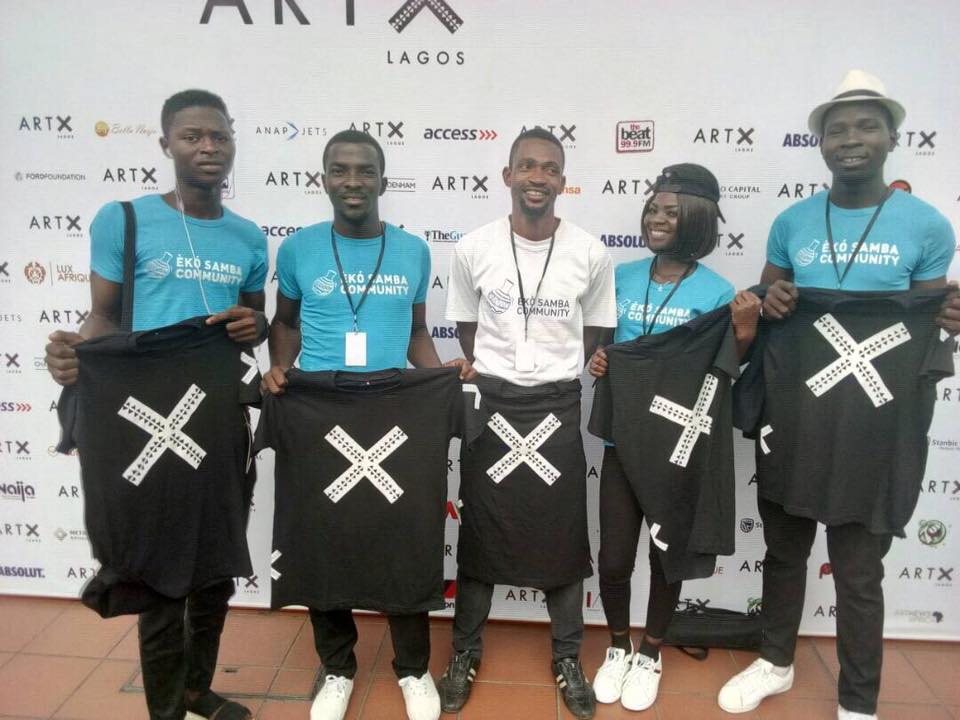 This was an experience that our young drummers never imagined they would be part of and has dramatically increased their sense of confidence, self-worth and belonging as musicians here in Lagos.
Assistant Musical Director, Tobi (pictured below, second from left) told us what it meant for him to take part in Art X:
"Musically Art X was good for me because I was able to fuse two or more things together. At Èkó Samba Community we are used to a particular kind of music and then we were able to collaborate with other professional musicians. It was challenging but it was worth it at the end.

So musically, it expanded my own experience – to see how I can contribute from what I know how to do into something else. That's … super creative.

Generally for me – it was great. We got to work with a lot of professional musicians and we had some serious jam sessions. Art X was fantastic!"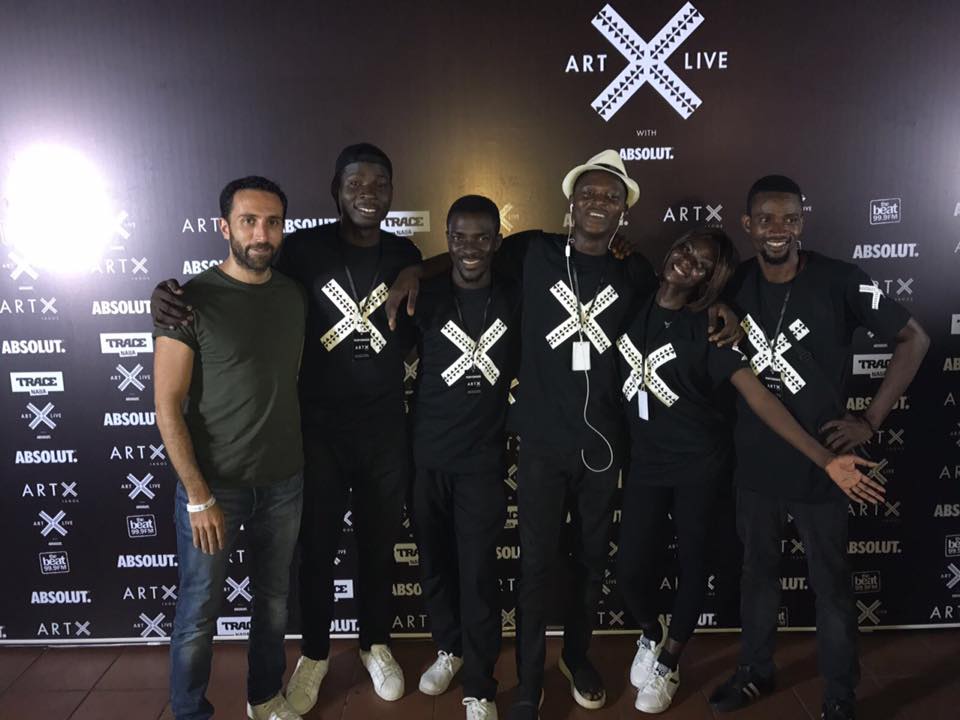 Julius (pictured above, third from left) also shared  his experience of participating in Art X:
" I met a lot of people from different fields and skills and had a lot of fun, doing what we know how to do. I got to meet people from other types of backgrounds and communities that I would never normally meet and that was an incredible experience for me and also beneficial to the rest of Èkó Samba Community.

It was beautiful.

Personally, I saw people doing things I would love to do, and compared and contrasted with what I would do myself. From the experience, I gained some confidence and improved my stage fright. I assumed I was the one singing and performing from watching the other artists. So now, if I'm to perform again I will just picture myself on the Art X stage, learn from it and do it again, even better."
You can catch a glimpse of our young super stars in action in this video: